Orvium is creating a platform that will decentralize the market of academic journals. By providing a platform that connects journals in need of peer reviews with scholars that are willing to review new scientific works, Orvium creates a greater efficiency in the academic journal market.
Read on to learn about the project's value offering.
Orvium VRIO Analysis
VRIO analysis gives a crisp and tight snapshot of the odds of success of a project.


As a decentralized platform, Orvium offers several value additives.
Orvium creates a distinct value for the professionals in academia. It empowers scholars to be able to review their peers' work without having to rely on a market maker to provide a peer review service. It connects the industry's professionals to support each other directly.
Additionally, it allows the development of an autonomous market functioning at equilibrium. The scholars who want to promote their work can have it prioritized within the queue by incentivizing other scholars with a reward in ORV tokens. The development of an independent market structure for peer reviews, scholars will be the ones in charge rather than a third party business.

Orvium is not the first decentralized platform, 
but it is the first one to target academic journals.
Not only does is it the only blockchain-based market player for its target userbase, it can learn from the mistakes of other decentralized platforms to develop a proper internal economy. Blockchain technology is still in its nascent stage and there isn't yet a perfect format for decentralized market development. This project is the first of its kind and is therefore entering uncharted waters; it has some advantageous opportunities as it won't have much competition for its particular service and it can learn from the successes and failures of other decentralized platforms.

As ICOs have made it incredibly easy to raise funds, competition is stiff for most blockchain projects. New teams that try to differentiate themselves a little realize that other market players swiftly develop features that match the ones being offered by new projects.
However, most projects face swift imitation as they aim for congested markets. Orvium is the first one to target academic journals in general. While there are other data-focused projects, Orvium's goal is to decentralize the reviewing of data–very specific data.
As existing decentralized data entities cannot be just altered to adopt a reviewing system, Orvium is unlikely to face imitation–at least in its earlier years.

Orvium's founders have a vast history of experience dealing with data and data products. All 3 of them have developed solutions within the data market for m private sector companies and have contributed in various ways to either academic institutions or non-profit, research-focused institutions.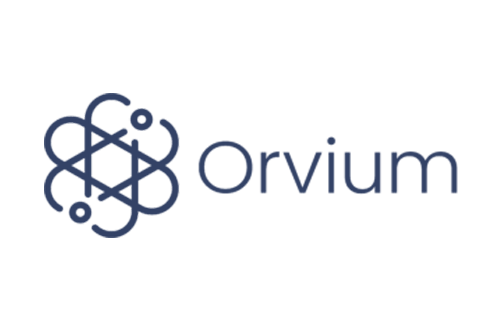 The project's advisory board is extensive and is divided into categories. The team is being advised by several professors and senior leaders from universities, its business model and operations are being developed with the help of major business leaders, and the core utility of blockchain technology is guided by a large group of technology specialists.
Orvium has a founding team with plenty of experience with business leadership and they are being helped by an extensive roster of advisors. With the cumulative efforts of such a large number of professionals with so much relevant industry experience, the project is saddled for delivery.
Wrap-Up: Orvium's value offerings are being developed by a skill team that can learn from the successes and failures of decentralized platforms that have preceded it; this will allow the project to pave its way in a new territory for blockchain technology.
Essential Links
Website: 
https://orvium.io/
💡 Whitepaper: 
https://orvium.docsend.com/view/nvr6ywj
👨 ANN Thread: 
https://bitcointalk.org/index.php?topic=3535259.0
💻 Telegram: 
https://t.me/orvium


Connect with me:
https://bitcointalk.org/index.php?action=profile;u=1700741;sa=summary
My Portfolio Tracker