Video & Article by: https://bitcointalk.org/index.php?action=profile;u=1700741;sa=summary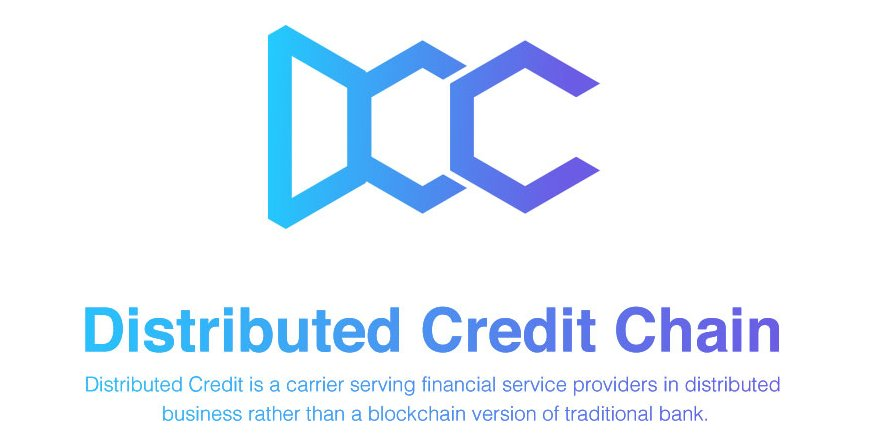 Distributed Credit Chain is a new blockchain project that aims to provide every individual with a DCCID, an internal ID for their credit system. This ID will belong to no one but the individual, and the valuable data the ID will track will be long to the individual and will remain private in a tamper-proof ledger.
The DCCID will allow users to utilize DCC's platform to gain access to financial services from any entity directly. This creates an open credit ecosystem which makes way for lower fees, better returns of savings, and lower rates on loans.
Read on to learn about DCC's VRIO analysis.
DCC VRIO Analysis
VRIO analysis gives a crisp and tight snapshot of the odds of success of a project.


We live in a digital era yet cyber threats remain a dangerous and consistent problem that plagues the security of our web infrastructures. One of the most greatest threats they pose are towards financial data. In fact, one of America's biggest credit agencies, Equifax, has already been breached; this has lead to the theft of financial data of tens of millions of Americans.
While this event was a major catastrophe, it clarified the dire need to advance data security. Blockchain is a champion in securitizing data. An incorruptible data storage is at our fingertips and DCC is taking the opportunity to utilize this technology to provide a secure credit ID.
Data security is just one of the key value additives of DCC; it also ensures a more distributed credit exchange ecosystem which ensures people are able to sustain their hard-earned money rather than losing it to greedy banks in the form of heavy fees and interests.

There have been a number of blockchain projects that have tried to create a digital KYC system to store personal data. However, DCC is the pioneer in storing financial data, particularly with respect to credit scores and behavior.
DCC goes on to not just be a data storage project as it incorporates an internal application for the data security it provides: DCC will leverage the secure DCCID to ensure consumers can get access to a distributed credit network. This makes DCC one of the few projects creating a multi-faceted utility of the blockchain under on one platform.

Imitation is a common problem in the blockchain sphere. However, imitators typically pursue the low-hanging fruit which is why there are so many clones of the Bitcoin blockchain. DCC is a highly differentiated project; it's not just a currency or a clone of an existing service or platform.
This project is paving the way for distributed credit and has raised a tremendous sum of money from a devoted community. It has such a strong head start that it can easily dismantle imitators.

A core organizational team is what makes or breaks any project. Venture Capitalists often assert how the person is more important than the product. There's every bit of truth in this as, understandably, a project is entirely dependent on the abilities of its team.
DCC has a competent team that can deliver the project at hand. The CEO, Stewie Zhu, is a successful serial entrepreneur with a strong academic background in finance. The rest of the core team has strong background at major financial institutions like JP Morgan, and they compliment Mr. Zhu's capability in finance with their own capabilities in the technical aspects of this project.
Wrap-Up: DCC is a project that is unlikely to face imitation as its creating a highly differentiated product that provides an advanced usage of the blockchain by providing users with secure credit IDs that will allow them to access a distributed credit ecosystem.
DCC Essential Links
Website: http://dcc.finance/
Whitepaper: http://dcc.finance/file/DCCwhitepaper.pdf
ANN Thread: https://bitcointalk.org/index.php?topic=3558425.msg%msg_id%
Telegram: https://t.me/DccOfficial
Connect with me:
https://bitcointalk.org/index.php?action=profile;u=1700741;sa=summary
https://steemit.com/@hatu – Follow for a new ICO analysis every day!
My Twitter