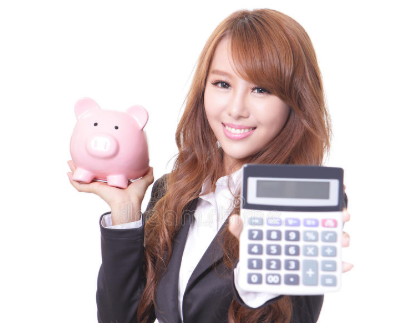 Globalization and the advent of the internet have made the world more interconnected than ever before. Most countries have opened their borders and economies to foreign companies and as a result, the world's economies now exist in a massive intertwined network of global trade, which is worth in excess of $15 trillion. Industry supply chains are the blood vessels for this massive network, and that makes supply chain solutions an extremely lucrative market in itself.
Many types of companies play important, inter-connected roles to make any supply chain functional and efficient. Courier companies like DHL and shipping companies like Maersk provide the vehicle necessary for transport, docks and airports provide necessary infrastructure, and various manufacturers provide the containers necessary to securely transfer the shipments. Now, as technology is starting to play a crucial role in every industry, a growing number of software firms are developing software for supply chain solutions. Given the importance and depth of global trade and the long history it has had, the largest companies in this market are over a century old. With this figure in mind, a young company called Smart Containers intends to offer the most advanced multi-edged supply chain solutions in an effort to one day be the market leader.
A Look at Industry Participants
The largest players in the supply chain industry are the shipping companies. Given the size of the market, these companies have been able to establish massive valuations.
Maersk is valued at over $200 billion
CMA CGM isn't publicly listed but drives revenues of $20 billion+
COSCO Shipping regularly has revenues north of $10 billion
These shipping companies, along with courier firms like DHL and UPS, are valued in the tens of even 100s of billions of dollars. The point to be made is that maximum earnings a company can derive from global trade has virtually no limits—or is at least extremely high.
Software targeting the industry, though new, is also growing into a lucrative industry. SAP and Oracle, which are the giant of enterprise software development, are earning billions by integrating software into supply chain. But the market is ripe for start-ups too; JDA Software is a recent company entirely cored on supply chain software and it's valued at nearly $2 billion.
Despite the time period global trade has existed, it's participants are very accepting of innovative products. Smart Containers is able to fit in quite well with the future of the supply chain.
How Smart Containers Fits
Smart Containers is providing a singular product that covers the physical and software needs of global trade participants. The company's young age won't impact its ability to go up against industry giants as JDA Software, despite being new to the supply chain industry, has taken up as much market share as the niche software developed by industry leaders like Oracle. Smart Containers intends to bring the most advanced technologies of today to the supply chain; it also intends to bring the most advanced container design to the market. This allows Smart Containers to offer a powerful product that fulfills multiple needs and since the same company is building both the container and the underlying software, it'll be able to provide the best interaction of software and hardware.
The key challenge, though, is that supply chain is an industry where companies build long-term partnerships; so, penetration can be difficult. During my talk with one of Smart Containers' representatives in their Telegram group, I learned that the company has been active for 5 years and a lot of effort has been exerted in that time period to build dozens of partnerships. It seems Smart Containers has spent the necessary time to overcome the challenge.
Smart Containers' partnerships are established; its R&D team has developed arguably the best containers in the industry; it's ahead of the competition as it is proactively utilizing the most advanced technologies of today. Smart Containers is ready to launch to the massive valuations that are possible, even for start-ups, in the supply chain industry.
Essential Smart Containers Links
 Website: 
https://smartcontainers.ch/
💡 Whitepaper: 
https://smartcontainers.ch/assets/20180502_smartcontainers_whitepaper_v2.pdf
👨 ANN Thread: 
https://bitcointalk.org/index.php?topic=3058528.0
💻 Telegram: 
https://t.me/smartcontainers
⌚️ Token Sale: Public Presale May 15
Connect with me:
https://bitcointalk.org/index.php?action=profile;u=1700741;sa=summary
https://steemit.com/@hatu – Follow for a new ICO analysis every day!
Twitter
Telegram Group – Keep up with ICOs