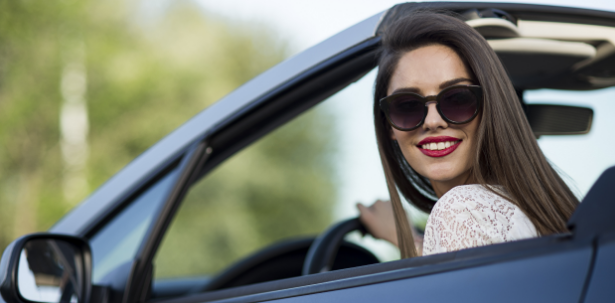 The wheel was invented over 5,000 years ago.
This simple invention sowed the notion that man and objects could be carried by mechanisms, giving birth to "transportation."
The discovery of the wheel is long past and today the transportation industry utilizes many, many channels and vehicles and many more are on the way. It is one of the most important and largest industries in the world, and rightfully so. Due to the sheer size of the industry, there's lots of potential to derive value from economies of scale; consequently, this industry has become concentrated with large, centralized corporations.
Conventional economics asserts that if an industry is wide enough to support massive corporations, the achieved economies of scale bring the market to optimal efficiency. However, this belief has stemmed off the understanding that only a centralized entity can allow efficient and proper functioning operation. While this was true just a few years ago, blockchain technology has changed that. Now, decentralized networks can be developed with enough measures in place to ensure proper functioning.
Decentralizing Transportation
Since blockchain now allows the ability to make successful and secure decentralized networks a reality, the once-considered efficient centralized corporations are no longer the golden standard.
Almost everyone has some asset or skill that can add value to the transportation industry, however, this value isn't realized since not everyone can or wants to become an employee of a transportation company.
A new blockchain project, DAV, is developing a decentralized transportation network that will engulf every aspect of the transportation industry. DAV is based on the incorporation of both individuals and objects that relate to the transportation industry into a transportation economy revolving around DAV tokens.
People
People can play a part in DAV's network in many ways.
Developers can enhance the open-source network and improve its functionality and scope.
People can provide services on the network. Vehicles need maintenance, enhancement, and even a driver; skills requiring such a level of dexterity are and continue to be in the hands of people. DAV allows people to utilize their skills and talents related to all things transportation in an open environment.
People can add value to DAV's network by contributing assets. Anything from parking spots to actual vehicles could deliver a mutual benefit for the overall network and individual contributors.
DAV removes the issue with centralized companies in the transportation industry. Everyone can add some value to the overall transportation network, but isn't able to. Since DAV is putting the entire transportation grid on a decentralized network, the world can capitalize on every bit of value any single individual can provide.
Objects
DAV will involve heavy utility of autonomous vehicles and that gives great value to objects on this network.
Autonomous drones and self-driving cars are the next technological frontier in transportation technology. DAV provides the foundation to connect the vehicles of tomorrow in the most efficient transport economy possible. DAV's team intends to allow autonomous vehicles to discover other AVs and people within the DAV network. This paves the way for immediate need fulfillment.
Wrap-Up: DAV is an ambitious project that decentralizes the entire transportation industry and allows anyone to add value to it. This project has the potential to make the most efficient transportation economy ever possible.
Essential DAV Links
 Website: 
https://dav.network/
💡 Whitepaper: 
https://dav.network/whitepaper.pdf
👨 ANN Thread: 
https://bitcointalk.org/index.php?topic=2614017.0
💻 Telegram: 
https://t.me/DAVNetwork
⌚️ Token Sale: JUNE 11
Connect with me:
https://bitcointalk.org/index.php?action=profile;u=1700741;sa=summary
https://steemit.com/@hatu – Follow for a new ICO analysis every day!
Twitter
Telegram Group – Keep up with ICOs